Together we are raising awareness for responsible products and companies. Have you ever chosen a more ecological, fair, sustainable or social product over another one? If not, you must be impressively deaf to all the marketing promises that are presented to us. Most marketing teams have understood that there is a rising demand for sustainability. However, not every information or promis is backed with real facts.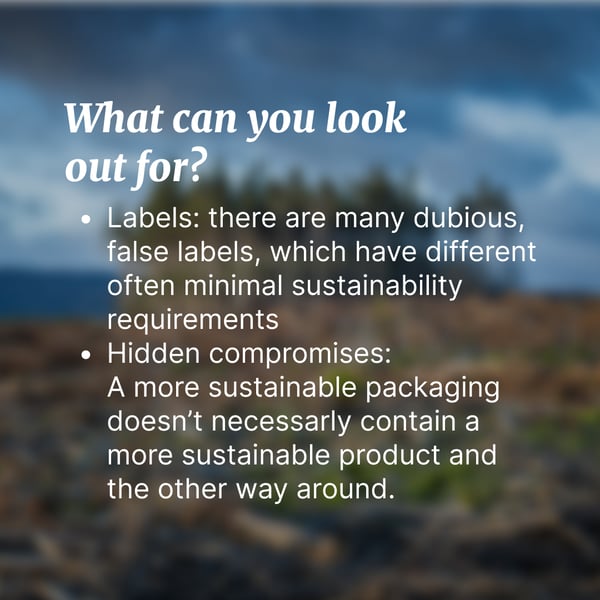 Many companies exaggerate their efforts, use misleading information or use other communication methods to greenwash themselves - instead of being transparent, they greenwash their brands and image and exploit the customer's willingness to invest in more climate protection. Greenwashing harms the climate movement because it damages the trust of aware customers in all market participants - also those who truly act on their words. Of course, greenwashing can also hurt the brand itself, when customers become aware of the marketing shemes.
Greenwashing can be quite obvious or very subtle. Some terms are basically a red flag: brands who claim climate neutrality or even negative emissions must be treated with causion. Unfortunately, only a very limited number of implemented processes in our system are climate neutral or even negative.