Two summers have passed in which it was almost impossible to travel. The lust for the far away, the exotic and adventure is all the greater. But is it still possible to travel with a clear conscience? Can we really relax on vacation because of all the flight shame?
We look at how we go on vacation today and what makes climate-friendly travel.
Almost 50 years ago, most people spent their summer holidays at the quarry pond, in the outdoor pool or in the garden. It looks very different today. The peak was reached in the summer of 2019, when the number of holiday travelers in Germany was around 55 million. Both abroad and Germany itself are popular travel destinations. Most trips were actually made by car. A total of 55% of the German-speaking population traveled last year in a car or mobile home. 34% used the plane to get to their holiday destination, while only 10% traveled by bus and train overall.
How are you traveling this year? Check out the carbon footprint behind your choice of transport and find emission-friendlier alternatives:
Download our Emyze app to find out the CO2e-values.
Since the environmental awareness of the population has increased and it has become clear that 5% of global CO₂e emissions are caused by tourism, short trips and long-distance travel are losing their luster. Not only because of the Fridays-for-Future movement, people know that the plane is the most climate-damaging means of transport. When the fuel is burned, not only CO₂e but also nitrogen oxides and other small particles such as soot and water vapor are released into the air. This also warms the earth's atmosphere. In addition, there is the flight altitude, which ensures that other processes are triggered that are even more climate-effective than CO₂e alone. A lot of research and testing is currently being done in this area. For example, attempts are being made to replace kerosene with hydrogen or synthetic fuels made from sunlight and CO₂e.
Despite the increased awareness, many do not want to give up flying for a long time. Even among the climate-conscious, activist Generation Z, the desire to explore new places far from home is winning over climate protection.
But no vacation at all is not a solution either. In addition, sustainable tourism does not mean never to fly again, but also includes completely different adjustment screws. The sustainable travel agency traivelling offers a nice alternative to flying. There you can book international train travel and have connections put together for you. Off to Asia and by train!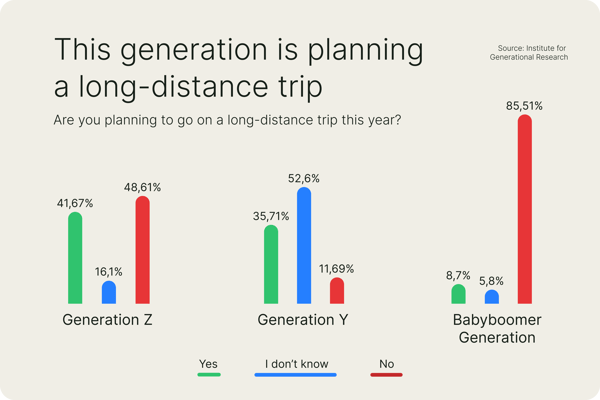 We have already clarified that bus, train and car are more climate-friendly than flying. Most of the emissions occur on the way to the holiday destination, although the good is so close! For the most part we travel to distant places, knowing the cities of Italy and Spain better than those in our country, although they have at least as much to offer! This is how you find the Disney Castle in Bavaria, hike through the Elbe Sandstone Mountains and have the feeling of being in a Chinese national park, enjoy the English White Cliffs on Rügen and take a picture in front of the Saarschleife in Saarland - your Instagram followers will think you are posing in front of the American Horseshoe Bend! So you see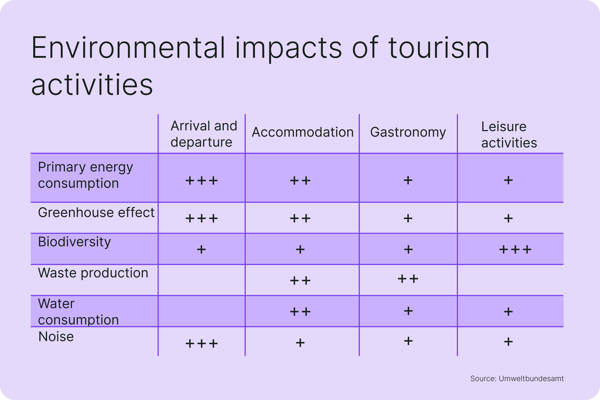 But apart from the arrival and departure, you can also plan your vacation in an environmentally friendly way.
Use local public transport instead of renting a car. Bus, train and bicycle are not only cheaper and more climate-friendly, you also get to know your vacation spot in a completely different way.
Just as exciting as standing next to the locals on the train is living next to them. If you do without all inclusive hotels and instead book accommodation via home exchange, housesitting or social BnB (accommodation with a social or ecological project), you relieve the burden on the environment and experience the place more intensively. Hotels with a wellness area, heated pools and many rooms have an enormous energy consumption, especially when the number of visitors is rather low.
But if a hotel is simply part of your vacation, you can look out for organic seals and eco certificates.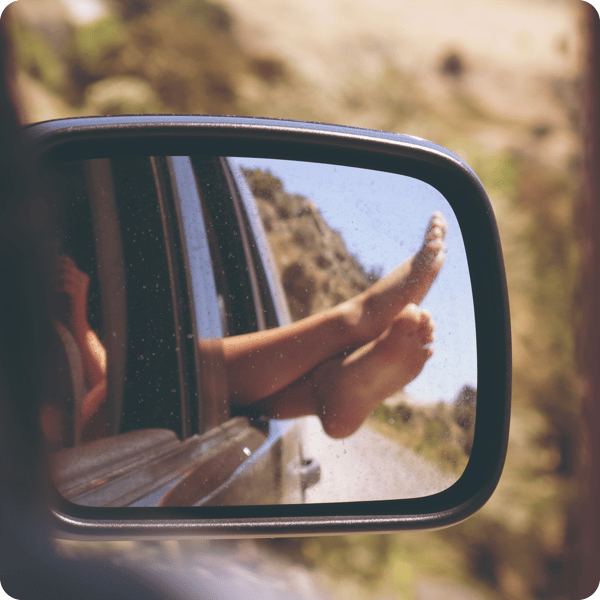 On holiday you should relax and give yourself a break, definitely! So it's easy to pay attention to your energy consumption.
Use the air conditioning only when needed and remember to turn it and the lights off again.
The towels don't have to be washed every day either. This not only saves you water, but also time when hanging out the laundry and you can get back on the sun lounger faster.
Our last tip is really fun again! Shop plastic-free, regional/seasonal and animal-free if possible. You can explore the local markets, discover new things and shop in a more climate-friendly way. It's a lot nicer than standing at the checkout in a flashy supermarket, isn't it?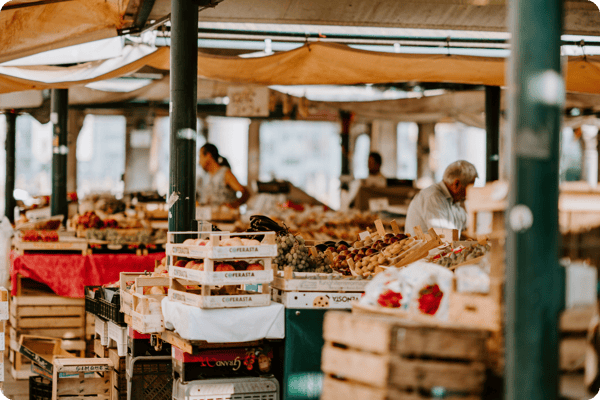 Share these important travel tips with your friends: