If we want to achieve Net-Zero, we also have to rethink how we heat in the future. On the one hand, new energy sources must be tapped, and on the other, heating itself must become more efficient. Sounds like quite a challenge? Well, it's a good thing that things are already happening, because we definitely need creative solutions! We have summarized four positive developments around sustainable heating for you.
Overall, the energy consumption of renewable energies for heating purposes in the EU continues to increase. Biomass and heat pumps are playing a particularly important role here. Sweden in particular is showing how it can be done: in 2021, more than two-thirds of the energy used for heating came from renewable sources. Estonia, Latvia and Finland also already have more than half of their energy coming from renewable sources.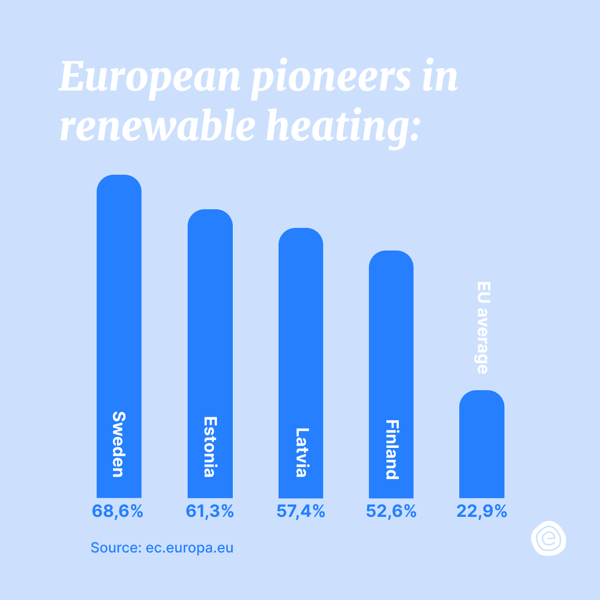 One of the biggest challenges to addressing the energy crisis is how to efficiently store and eventually transport heat. Now, researchers have developed a technique to do just that in a safe, sustainable and loss-free way.
The basic idea behind it is quite simple: water-containing salt is exposed to heat. The heat causes the water in the salt to evaporate. When the salt is brought back into contact with water, the added heat is released again. In this way, the heat can be stored without loss for weeks in dry storage, if necessary.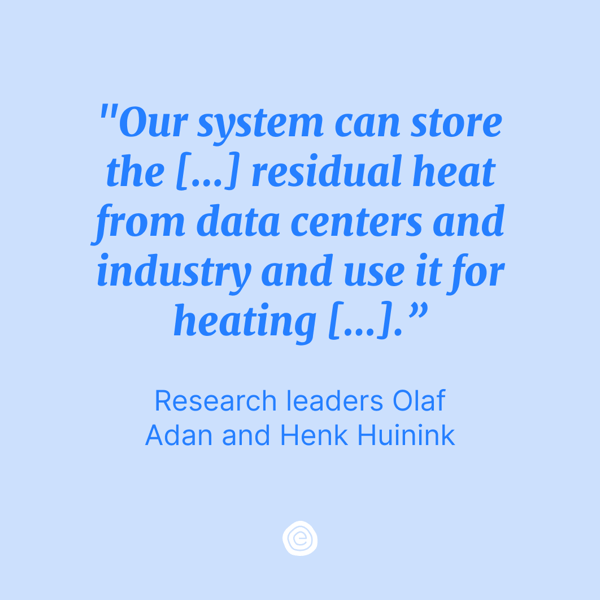 Germany and Sweden: A campus construction project in Bamberg is using a relatively new heating source: Heat is obtained from wastewater. So-called heat exchange mats in the underground sewer absorb the wastewater heat and feed it into the local heating network. This method is still rarely used in Germany - here, too, Sweden is already several steps ahead of the rest of Europe. But the potential is promising: In the Bamberg project, at least 50 percent of the required thermal energy is to be generated in this way. This success will hopefully inspire other municipalities to use the heat in wastewater for their own purposes.
Sweden and Great Britain: The Swedish cleantech company Enjay uses energy from kitchen fumes in restaurants to heat the rest of the building. In its home country of Sweden, the technology is already an industry standard. Now the company is expanding to the UK, where the hospitality industry suffers from high heating costs. The Swedish idea is now being installed in several British restaurant chains, such as Burger King and Turtle Bay, and is expected to reduce heating costs by up to 90%.