In order to understand global emissions and your personal footprint, we believe it is essential to understand what the commonly used climate terms mean. Only when you understand the contexts can you become a master of your CO₂e budget. That's why we created our climate dictionary. So let's dive right in: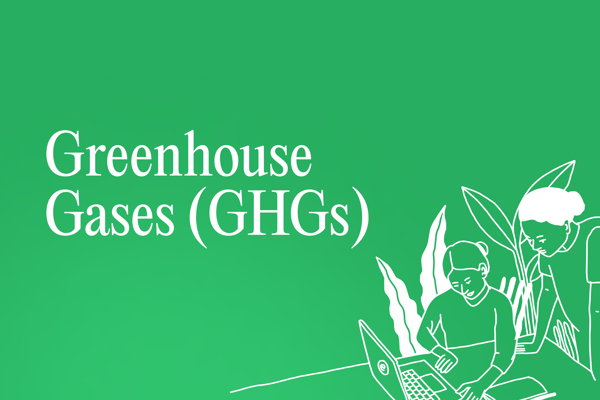 Greenhouse gases (or GHGs for short) are all those gases in the atmosphere that contribute to the warming of the planet. In addition to carbon dioxide (CO₂), they include methane (CH₄), nitrous oxide (N₂O), water vapour (H₂O) and different fluorinated gases. They absorb heat and release it again. As a result, the heat remains within the atmosphere.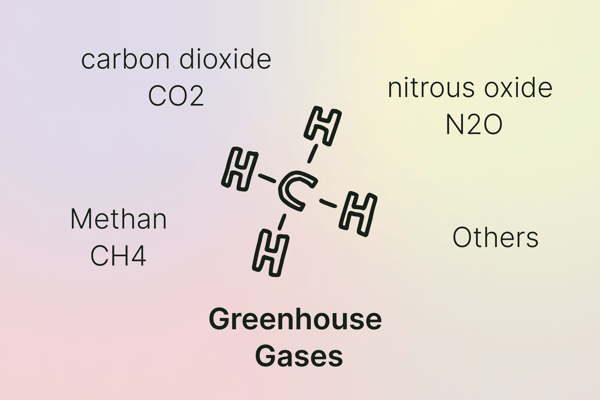 Due to industrialization and the depletion of large amounts of fossil fuels, the content of greenhouse gases in the atmosphere has increased. The global warming potential (or GWP) of a greenhouse gas indicates how much warming a gas causes over a period of time (usually 100 years). The GWP is also an index that can be used to evaluate the impact of a particular greenhouse gas.
1 kg of CO₂, within 100 years, has a warming potential equal to the GWP value of 1. The warming potential of 1 kg of methane (CH₄) is 25 times higher. Accordingly, the GWP value is 25.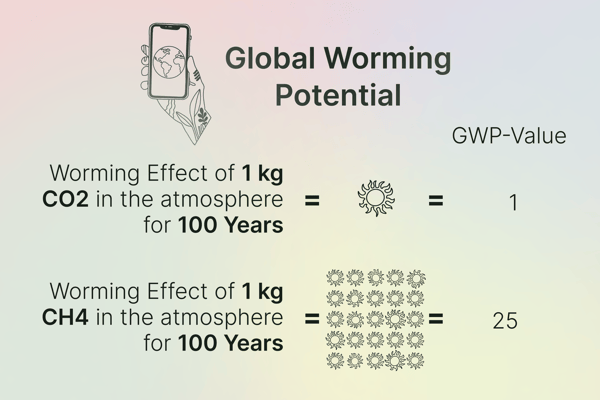 the Global Warming Potential is used to create a comparable measurement for Greenhouse Gases and combine there impact in one unit. Since carbon dioxide is the baseline for comparison, the metric unit is called CO₂e (carbon dioxide equivalent).