Emyze empowers you to take responsibility for a future worth living by embarking on your net zero journey with us. The Climate crisis can be an overwhelming topic, and the resulting feelings of hopelessness and helplessness can be paralysing. However, knowledge is the best tool to turn these emotions into action - climate action. Being aware of your carbon impact and learning what you can do about it is the key to effective actions.
Our carbon calculator was created to be your best partner on your sustainability journey. How does it work? With Emyze's carbon calculator, you can easily track your emissions and take steps to reduce them - while learning about emissions and environment protection on the way. By doing so, you are helping to save CO₂e, resources and your own money, while you discover other personal benefits and creating a more resilient future.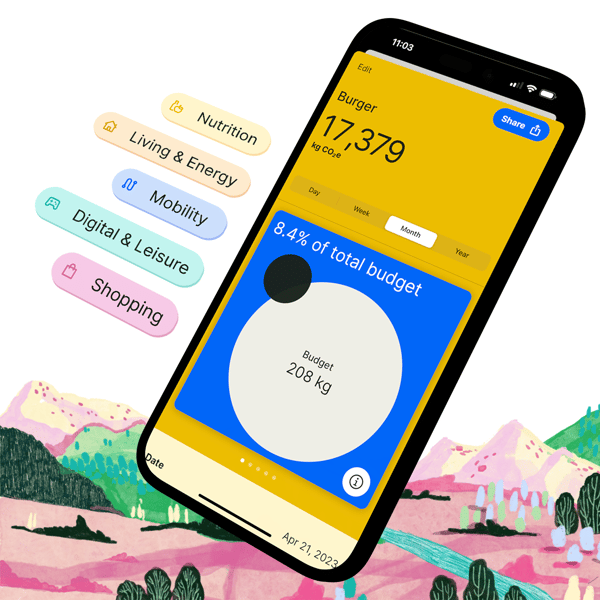 Our app is designed to make your carbon footprint visible, manageable, and tangible. It offers 5 different categories: nutrition, mobility, living & energy, shopping, leisure & digital activities. By using the app, you can easily track and monitor your emissions in each of these categories.
To get started, we recommend thinking about one or some of your habits. This is a great starting point to get an overview of your emissions and identify areas where you can make improvements over time. You can adjust your settings for units and currency to fit your preferences or when you're travelling - so check out your settings to create your comfort zone and track your first habits:
To ensure accurate tracking, we advise allowing the app in your settings to track your journeys automatically. When you let Emyze capture your journeys, entering your transport emissions gets straight forward and easy.
We've also integrated a trip search element that allows you to enter your start and destination location to calculate the distance for you. Check it out.
Use our search bar to find the emissions that fit your lifestyle. If you're not sure where to start, just scroll down to the categories and have a look around.
When adding an emission to your wallet you can adjust the data according to various parameters for you. If you ever have to guess or estimate a number, don't worry. Just try to choose the options as close to your reality as possible. Every CO₂e calculator is ultimately just an estimate. It's not about every single gram - it's about identifying the sources of emissions and reducing them within your means. Be patient - it's okay to take your time.
If you add a habit, you can have it repeated any day of the week. Our calculator also shows you how the emissions add up over time. Of course, you can later edit, adjust or delete your emission.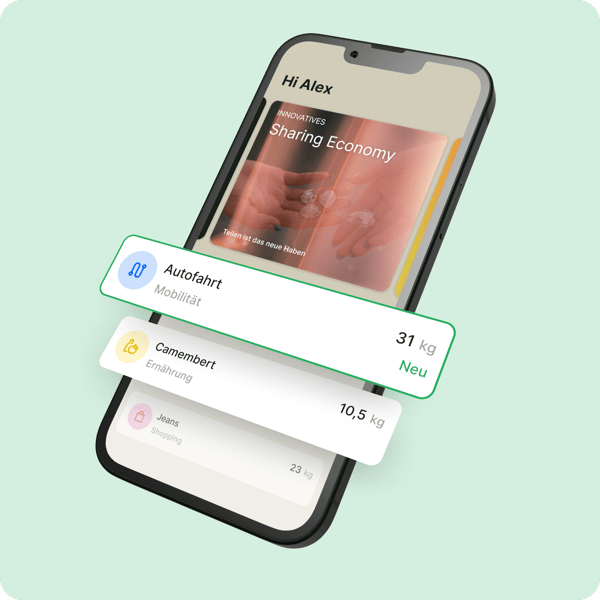 After you have added an emission, you have the opportunity to discover the CO₂e behind it in more detail. We compare the calculated values with your monthly budget and offer different views that your Compare choice with other options. These comparisons can help you get a better understanding of your carbon footprint and also inspire you to try more climate-friendly options. You can also find the same information by clicking on the emission in your wallet after adding it have. Before diving into your personal data, read about your CO₂e budget.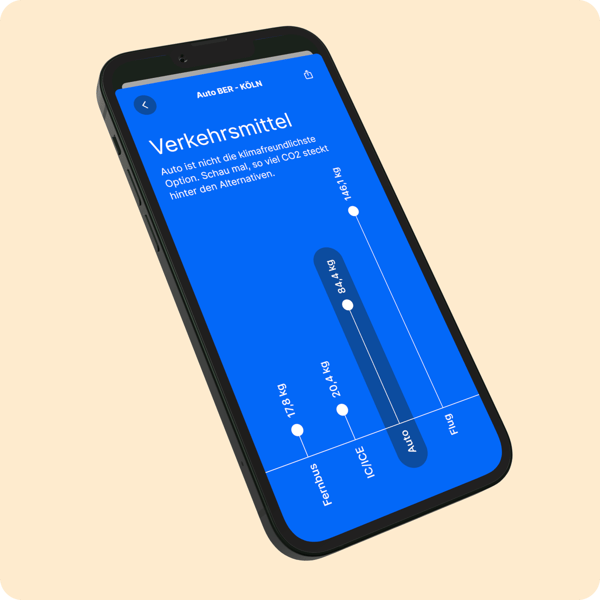 By monitoring your emissions you gain the power to manage them effectively. It is in fact what companies around the world start to do. Fortunately, sustainability is finally starting to change the world. While many of your emissions are not directly caused by you and a big chunk of the responsibility lies with politics and businesses - we are all needed. Your awareness and choices make a difference. We are convinced of it and since you're here, we seem to be on the same page.
We want to make Emyze your best tool for creating real change in your daily life - making it comfortable for you to keep track of your carbon footprint and inspire you to effectively reduce it step by step. We are always excited to hear your opinion on Emyze! Drop us a mail at [email protected] - we read each and every piece of feedback that we get.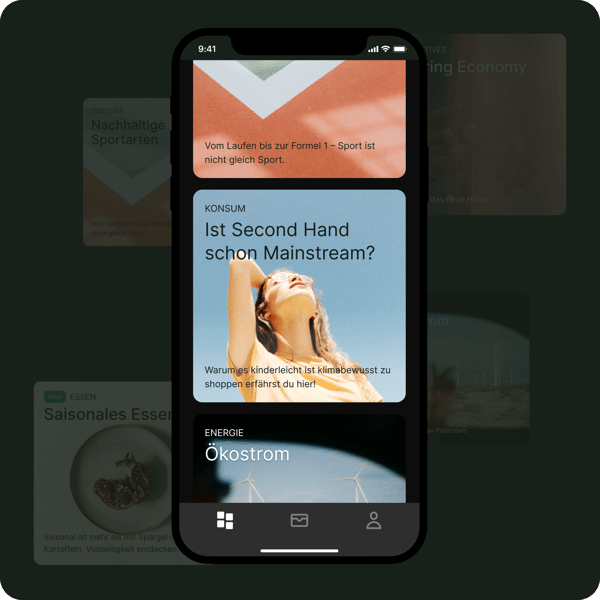 Want to dive in deeper? Get an even better understanding of your emissions and why they matter here:
Rather get started right away? Jump right into our calculator:
Download our Emyze app to find out the CO2e-values.
Inspired? Share with your friends: